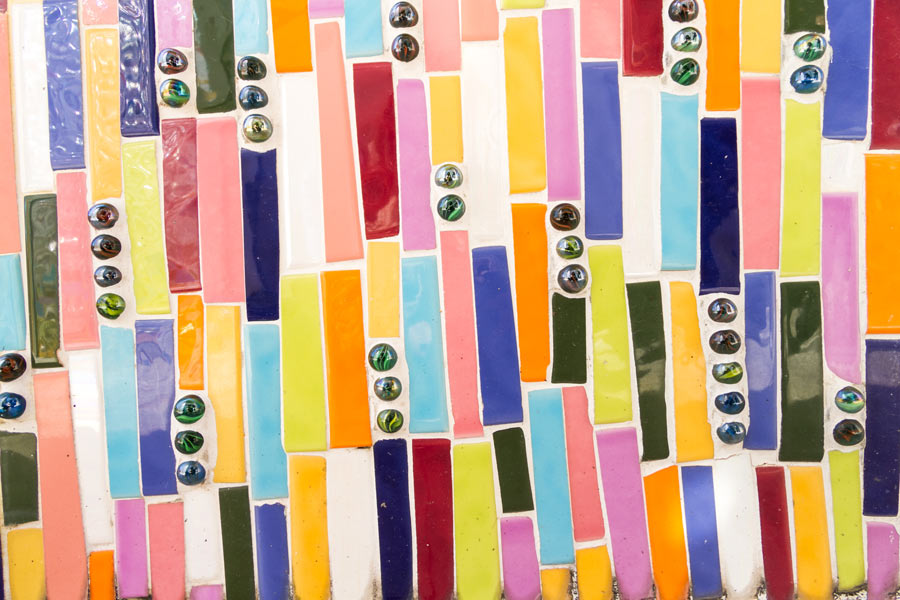 Now that you have finished your project you may be wondering what to do with all those leftover tiles. Rather than letting them take up space in your garage or attic, why not use them to create something useful?
Here are some ideas fromGrout Restoration Works. Keep reading to gain some inspiration.
Decorative Dry Erase Magnets
Supplies:
Glossy Tiles
Glue
Magnets
Light-colored tiles with a gloss finish will do best to provide a suitable surface to write notes on.
Begin by gluing magnets onto the bottom of your chosen tile. Be sure to consider the weight of the tile and choose magnets that can support its load. The last thing you want is for it to shatter because it fell off your fridge! At least one magnet in each corner should do the trick. Now you have a perfect spot to write notes on!
Coaster Set
Supplies:
Square tiles (large enough to suit the width of your drinking glasses)
Adhesive cork or felt
Shield your favorite side table from condensation with a homemade collection of coasters. Many craft stores sell sheets of cork or felt with a sticky back just for crafts like this. All you will need to do is cut the material you choose to just a bit smaller than the tile itself and stick it onto the bottom. This will keep the coaster from scratching your table and give it a bit of traction to keep it from sliding around.
House Numbers
Supplies:
Leftover tiles
Adhesive
Imagination
Add some beauty to the front of your home with tiled address numbers. This project allows for a lot of creativity so feel free to mix and match tile colors, sizes, shapes, and patterns. However, it may be easier if you stick with similar sizes and shapes. If you find you don't quite like the colors you have you could paint them to make them just right. Simply arrange the tiles to make your numbers and then attach them to your home.
Mosaic Tabletop
Supplies:
Grout
Tile cutters
Tiles
Patience and Creativity
Not sure what to do with that boring old table collecting dust in your garage? Freshen it up with a stunning mosaic tile surface.
Take time to arrange the tiles into a design that pleases you and attach them to the table with grout. Some cutting of the tiles may be needed when you get to the edges. It would be a good idea to use some grout sealer to protect the surface from moisture or spills.
Are you thoroughly inspired? Then, go dig out those tiles and start creating!
Grout Restoration Works is available to support you with all your grout and tile needs. Check out our services page to see all that we can do. Contact us for a free evaluation today!
By Grout Restoration Works 4-8-2021