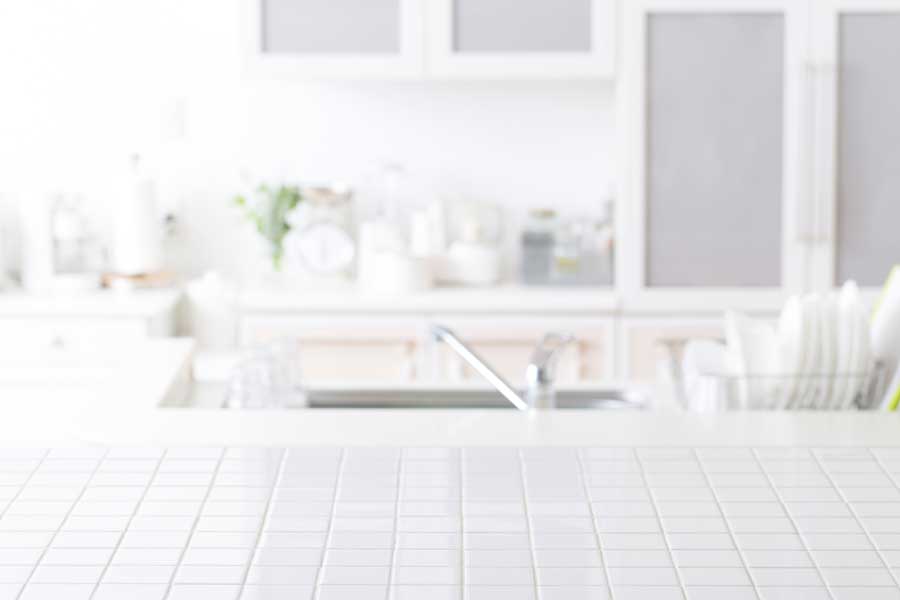 Regarding tiling projects, there are two types of tile materials to choose from: ceramic and natural stone. While both tile types have been used for centuries to add style and usability to a space, they each have unique characteristics that make them better suited for certain applications. At Grout Restoration Works, we specialize in caring for natural stone and their tile counterparts and other tile types. We're here to help you better understand the differences between these two types of tiles, so you can make an informed decision when selecting the suitable tile material for your next tiling project.
Natural stone tile is made from materials like limestone, marble, travertine, slate, sandstone, granite, and quartzite, naturally found on the earth. These tiles tend to be more expensive than ceramic tiles, but they are also quite durable and can add to the value of your property. Natural stone tiles come in various colors and textures, making them an excellent choice for those who prioritize natural aesthetics. They can be used to achieve a rustic, old-world style in your home and are especially well-suited for shower installations.
Ceramic tiles are also made from naturally occurring materials like clay, but they are processed and finished differently depending on the type of ceramic tile. They are generally less expensive than natural stone tiles and come in a much wider variety of styles, making them an excellent choice for a more modern look. They are also heat-resistant, slip-resistant, and relatively easy to clean. Standard ceramic tile types include glass, unglazed ceramic, porcelain, and terracotta.
No matter which type of tile you choose for your next tiling project, Grout Restoration Works can help you keep it looking its best. We offer various tile cleaning and repair services to help you maintain the beauty and longevity of your tile. Our experienced technicians have the knowledge and expertise to care for any tile type, so you can trust us to keep your tile looking great for years to come.
Also, don't forget that natural stone and ceramic tile are versatile materials that can create beautiful, functional spaces. So, no matter what look you are going for, either of these tile types can help you achieve it. Natural stone and ceramic tiles can last for years with the right care and maintenance. Contact Grout Restoration Works today to learn more about our tile cleaning and repair services.
By Grout Restoration Works 2-6-2023