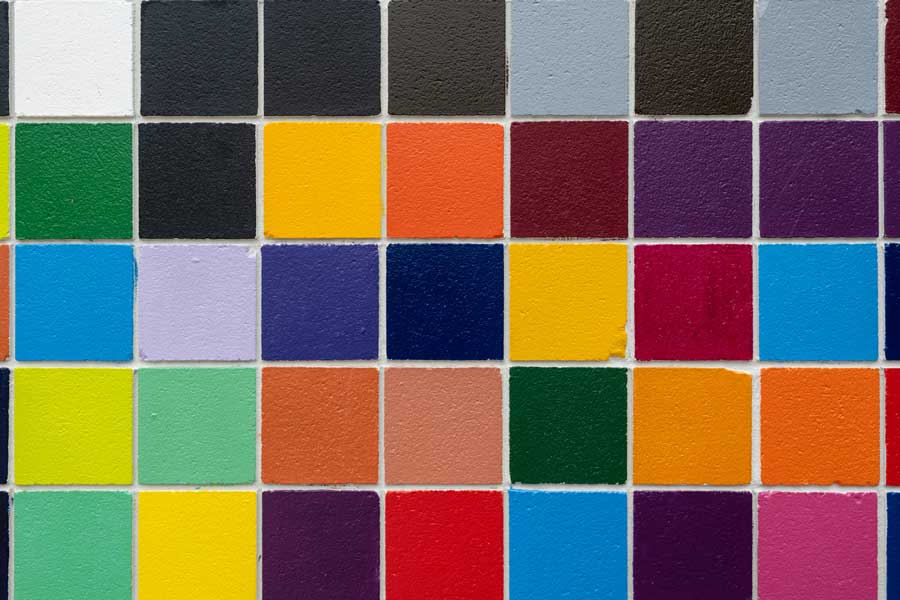 In short, the answer is yes. You can absolutely paint ceramic tiles! In fact, it is an excellent option if you want to switch up or revamp the appearance of your tiles. This project is easy to do on your own, does not require you to remove tiles, and typically will only run you around $100 to complete.
Oftentimes, when tiles begin to look dull and lose the appeal they originally had, people will opt to either refinish them or replace them altogether. These options require a bigger investment since you need to acquire all new materials, and they generally are messy and time consuming. Painting your tiles instead can save you a lot of disruption while still offering you a fresh new look.
To get started on this project, there are a few things you need to gather. Namely, painter's tape, a sander, tile cleaner, bristle brush, and of course your paint of choice. You probably have most of these items on hand already.
Whether you are going to paint one solid color or are going to be more adventurous and paint a pattern, be sure to have your vision clearly in mind before you begin.
For the paint to create the best bond with the tile, it needs to be free of dirt and debris. So, take the time to thoroughly clean the tile surface first using the tile cleaner and bristle brush. Once everything is clean and dry, go around and fill any missing grout. And the last step in preparation is to cover anything you do not want painted with painter's tape and plastic wrap. This would include your grout if you do not want it the same color as your tile.
Now you are ready to paint! The creative possibilities are endless. So have fun. Remember that you can always repaint if you do not like the outcome. Being able to easily repaint your ceramic tiles is just another added benefit of this project.
If you want to make sure that your grout and tile are as clean as possible before embarking on this home improvement project, reach out to Grout Restoration Works. We provide professional results all while leaving your home free of damaging and harsh chemicals. Give us a call today for a free estimate!
By Grout Restoration Works 2-10-2021