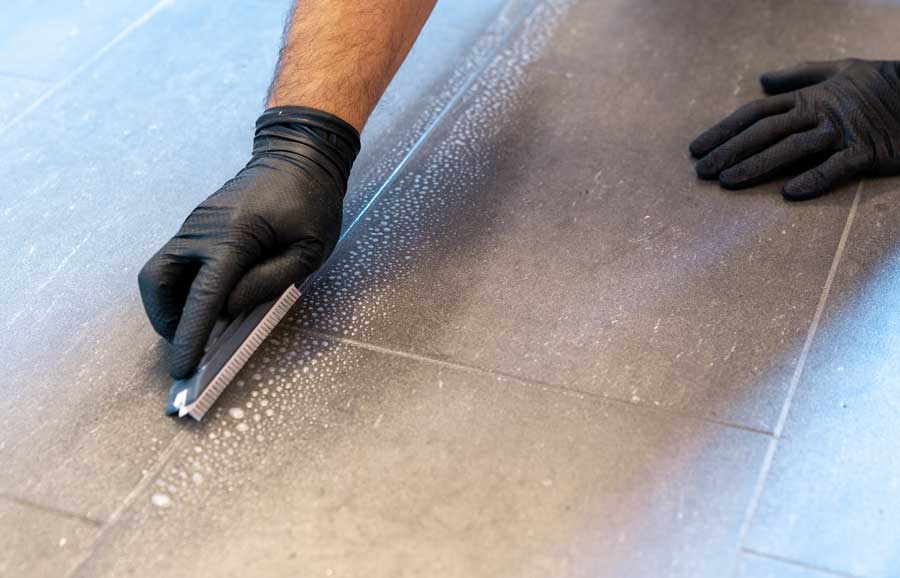 Grout serves an important role. And when it is clean, you may barely even notice it at all. But once it becomes dirty, it can become distracting and off-putting. If you have scrubbed and scrubbed dirty grout and it still looks off, it is because your grout has become discolored. You do not have to settle for this. Here are some foolproof ways to refresh your discolored grout.
Staining
One solution to stubborn, discolored grout is to just give it a fresh staining. You can apply the same color that it originally was, or you can take the opportunity to give your grout a fresh new look with a different color. Bear in mind that while you can do this job yourself, improper application will not provide lasting results and is likely to peel. So, if you are not confident in your staining skills, it may be best to have a professional do it for you.
Cleaning
Sometimes household cleaning methods are simply not enough to remove built up grime. If your cleaning efforts are not yielding the results you want, a professional tile and grout cleaning will likely do the trick. At Grout Restoration Works, we use high powered tools that effectively lift dirt that has settled deep into your grout lines. And best of all, we can provide stunning results without the use of harsh chemical cleaners. Our methods are 100% family and pet safe.
Re-Grouting
If a professional cleaning is not enough to restore your discolored grout, it may be best to just replace it altogether. Over the years, frequent traffic and dirt build up can compromise the integrity of your grout, leaving it crumbled and with missing pieces. In this case, the best solution is just to remove the old grout and replace it with a fresh application.
When your tile and grout surfaces need a refresher, Grout Restoration Works has you covered. From cleaning to staining, to complete replacements, we can make your grout look new one way or another.
By Grout Restoration Works 10-8-2021