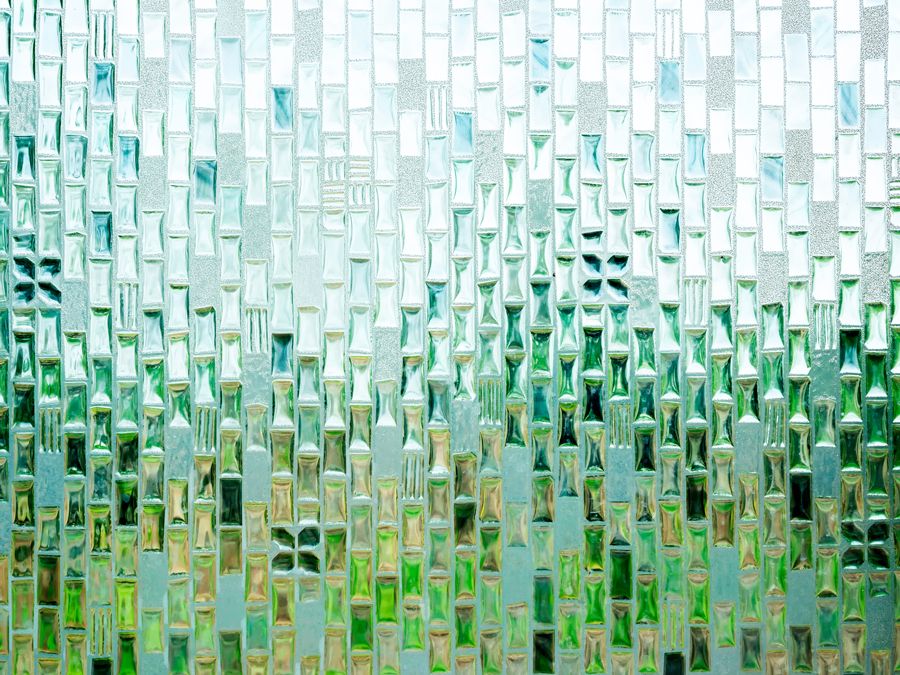 Mosaic tiles are a versatile and visually appealing choice for various applications in both interior and exterior design. They come in various materials, colors, and sizes, allowing for a wide range of creative possibilities. If you are looking for inspiration for your next tile project, consider some of these mosaic options!
Bathroom Walls and Floors
Mosaic tiles are commonly used in bathrooms to create stunning and intricate wall patterns or to cover the entire floor. They add texture, color, and style to the space, making it visually appealing and unique.
Kitchen Backsplashes
Mosaic tiles also make excellent kitchen backsplashes. They protect the wall behind the countertop and stove from splashes and spills while adding a decorative element. Mosaics can be used to create patterns or focal points in the kitchen, making this a popular way to add a small splash of personality.
Shower Walls and Floors
Mosaic tiles are a popular choice for shower walls and floors due to their water-resistant properties and ability to add an artistic touch to the shower space.
Swimming Pools
If you are lucky enough to have a swimming pool, this is another area where mosaic tiles can stand out. Mosaic tiles are well-suited for swimming pools and pool areas due to their durability, resistance to water and chemicals, and ability to create beautiful underwater designs.
Floors
Mosaic tiles can be used as accent pieces or to cover entire floors in various rooms, such as entryways, foyers, living rooms, and dining areas. They can add a touch of luxury and elegance to the flooring.
Accent Walls
Mosaic tiles can be used to create accent walls in any room, adding visual interest and creating a focal point in the space.
Outdoor Patios and Pathways
Mosaic tiles are also used in outdoor applications to enhance the look of patios, pathways, and garden areas. They can withstand exposure to weather and outdoor elements.
Fireplace Surrounds
Mosaic tiles can transform a plain fireplace surround into a beautiful centerpiece in a living room or family room.
Ultimately, mosaic tiles offer tremendous flexibility, allowing designers and homeowners to create unique and personalized spaces. From modern and contemporary designs to classic and traditional styles, mosaic tiles can suit a wide range of aesthetics, making them a popular choice for many interior and exterior applications.
And when the time comes for your mosaic tiles to be cared for, trust Grout Restoration Works to help. We clean and repair all tile and grout.
By Grout Restoration Works 8-7-2023