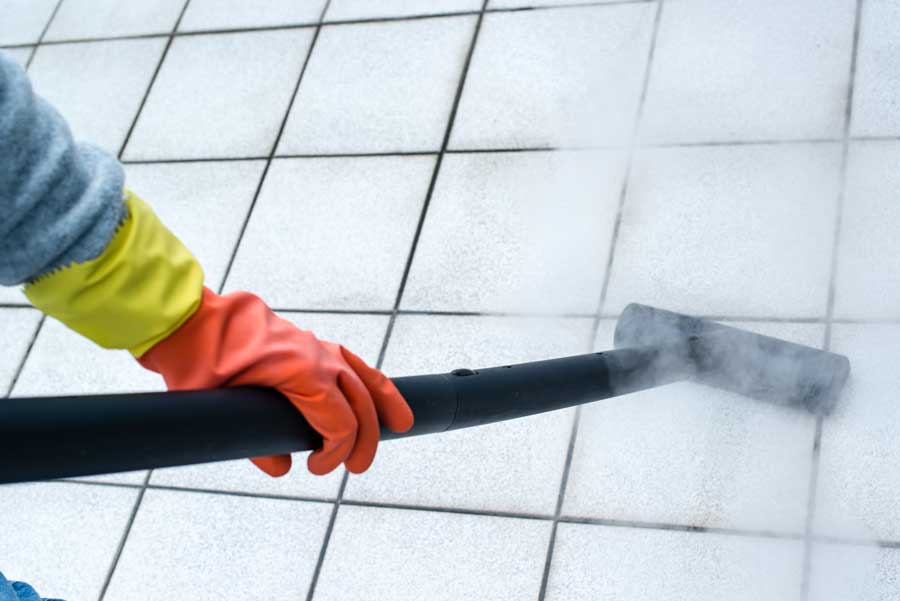 Our Grout Restoration Works team works hard to repair, install, and replace your tile and grout surfaces, but in addition to those services, we also work hard to clean these surfaces. Regularly cleaning your grout and tile not only keeps areas looking beautiful and presentable, but it also assists in helping tile and grout last as long as possible. On top of the regular cleaning that you do, a professional tile and grout cleaning can go a long way in preserving these surfaces. But how can you know when it is time for you to bring a professional in?
The Best Way to Know When to Bring a Professional In
If you just moved into a new home or you cannot remember the last time your tiled surfaces were professionally cleaned, that is a clear sign that you should have a cleaning done soon. But if you want to confirm that your tiled surfaces are in need of a professional cleaning, call a professional in! At Grout Restoration Works, we offer free evaluations to those in our service area. We aim to be transparent about what you need and how much it will cost before you sign up to have a service done. We will be honest with you about the state that your tile and grout surfaces are in.
Ways to Extend the Time Between the Need for a Professional Cleaning
There are some things that you can do from day to day that will extend the amount of time needed in between professional cleanings.
● Dry showers and floors promptly
● Use pH balanced cleaning solutions
● Sweep regularly
Generally, we recommend that you have your grout and tile surfaces professionally cleaned once or twice a year. This regular schedule will ensure that your tile and grout remains in good condition for years to come. In addition to cleaning, we will also seal these surfaces for an extra layer of needed protection.
By Grout Restoration Works 10-6-2022